Interview with the Author of The Russian Church Diaspora in Biographies of its Clergy from America to Japan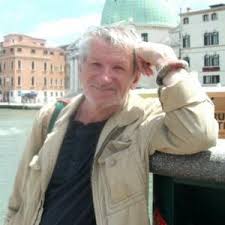 Victor Ivanovich, you are an expert on the Balkans. How did you come up with an idea of studying the Russian emigration?
While on a business trip, in the late 1970's, in Yugoslavia, I met some descendants of the Russian émigrés of the "first wave" and became familiar with their culture and publications that were unavailable in the USSR. Then, during the 1990's, the subject of emigration was open for unlimited research. So I was able to pursue the subject matter that I got interested in back in Yugoslavia.
Can you tell me please how you came up with the idea to study the ecclesiastical Russian émigrés?
That was quite easy.  All other subject matter had already been treaded out so to speak, and my wife suggested that I should focus on the Russian clergy in Yugoslavia. I found certain materials in the Russian Federation State Archive in Moscow (GARF); I also browsed all kinds of printed media and picked up quite a lot from them. It also helped that I got acquainted with Bishop Basil (Rodzianko), who dictated his memoirs to me. Besides, I managed to obtain permission to publish a part of the memoires of Vladimir Moshin, a scholar ordained as a priest in Yugoslavia. All this has allowed me to achieve the goal I had set for myself way back.
Your book The Russian Church in Yugoslavia published in Russian 2000 by the St Tikhon Institute contains brief biographic data on the first generation of the ROCOR clergy. I presume this information has served as a nucleus for your book The Russian Church Diaspora in Biographies of its Clergy from America to Japan (Moscow, 2008). Would you kindly tell me about other existing reference books of the same kind and in which way your work is different?
As a matter of fact, you're right. As for my colleagues' works, I can only refer to them in the best possible terms. For example, in 2007, a remarkable book was published, The Orthodox Clergy, Theologians, and Church Personalities among Russian Émigrés in the Western and Central Europe of 1920-95: A Biographical Reference Book in Russian by A. Nivier . Included in my book are materials covering the Russian clergy abroad from America to Japan. It includes Europe and America, Japan, China, Africa, and Australia… Besides, I took upon myself, not only to present a biographical reference, but also to depict, as far as possible, the very hardships of life away from homeland and the fates of clergy, dioceses, monasteries, and churches in the 20th century, the age that so dramatically changed the world.
What criteria did you use when selecting materials for the book?
First of all, it was their novelty allowing for the expansion of historical knowledge. Much was found in Fund 6991 of GARF. I used hard to come by publications, which friends helped me to access both in Russia and abroad.  Of course, I also relied on the works of historians that contain information on the Russian clergy abroad. For the sake of a well-rounded completeness, I included some materials about certain famous ministers of the Russian Church.
What sources did you use?
To start with, the materials of GARF; then the New York published in Russian, The Russian Orthodox Church outside Russia, 1918-1968, in two vols., ed. the Count A. A. Sologub;  not to mention the Russian language press abroad; among other materials published  in Russia and other countries. The opinions of priests and colleagues on hard issues were very valuable for me in the writing process. I also researched a great deal via scholarly articles on the Internet.
These days, quite a few Russian researchers are engaged in the studies of Russians abroad. Whose works would you single out?
One such researcher is Andrei Alexandrovich Kostryukov, who teaches at the St. Tikhon Orthodox University for the Humanities (PSTGU) and writes much and with great talent on this highly complex subject matter. It would suffice to mention his unique academic work, The Russian Church Abroad in the First Half of the 1920's [title translated into English], published in 2007 by the PSTGU Publishing Department. A lot of work has been done by Alexander Lvovich Gurevich, who maintains the Internet database Russkoe Zarubezhie. Andrei Vladimirovich Popov compiled a fine historiographical work in Russian, The Russian Orthodoxy Abroad, a Bibliographic Index of Literature and Sources, 1918-2006 (Moscow, 2007).
Would you tell me what your future scholarly plans are?
That's a good question. My plans include further research of the emigration, modern history of the Balkan peoples, and collecting more information on Russian clergy abroad. Studying State and Church archives may bring about quite a bit of new and hitherto unknown information and, of course, I certainly hope for support from those interested in this subject matter.
Interview by Andrei Psarev