The appeal for support of ROCOR Studies that I sent you one year ago was gratifyingly productive. Twenty-one generous people donated $3676.33, which underwrote 200 hours of interviewing, editing, researching, writing, translating and communicating with authors, translators, and staff.
During the past year, our website generated over 47,000 views, including 14,844 new visits, and our guests came from all around the world. We have posted 48 materials and the website has over 700 subscribers.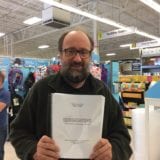 This website is just one of the facets of my service to the church. I did not have any stipend while I was spending this summer on editing and rewriting my doctoral dissertation focusing on one of the more controversial documents of the ROCOR: Canon 15 of the First and Second Council of Constantinople (861). A few weeks ago this thesis was submitted for defense at Queen's University (Belfast). I am now returning to my work on a textbook on the history of the Russian Church in the modern period.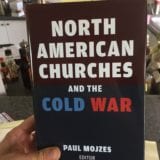 The volume North American Churches and the Cold War published by Eerdmans this August contains a chapter by Dr. Nadieszda Kizenko and myself entitled "The Russian Orthodox Church Abroad, the Moscow Patriarchate, and Their Participation in Ecumenical Assemblies during the Cold War, 1948-1964."
This September for the first time I taught a graduate class on history and identity of the Russian Church Abroad at Holy Trinity Seminary. This class investigates ROCOR as an anthropological phenomenon. Due to the lack of adequate texts in English I had to commission a number of translations, which are now available to students through the generous support of the friends of this website.
Despite its many decades of existence in the western world, the Russian Church Abroad has not developed yet any resources in support of its own scholars. The single charity, the "Fund for Assistance to the Russian Church Abroad," exists to respond promptly in cases of drastic need and should be off-limits for support of non-emergency cases.
Therefore, instead of imposing on the FFA's slender finances, I am asking those Church faithful who understand the value of our work to reach into their own resources and contribute to an extent that will sustain our mission on behalf of the Church legacy.
The goal for this year is $7000. It would be a great help if you could make a monthly recurring commitment for $15-20, or make a singe larger contribution, at paypal.me/rocorstudies
You may also send a check to Deacon Andrei Psarev, P. O. Box 85, Jordanville NY 13361.
I will gladly send you a copy of my report detailing how  the donations received in 2017-2018 were spent.
Thank you for your continuing patronage.
Deacon Andrei Psarev,
Editor