From the Editor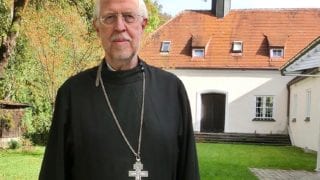 With the permission of the author and the publisher, we are now beginning to serialize a much-anticipated project on the history of the Russian Church Abroad. The German original (Geshichte der Russischen Orthodoxen Kirche im Ausland von der Grundung bis in die Gegenwart) was authored by Dr. Gernot Seide, and published originally in 1983 by Otto Harrasowitz. After its publication, Dr. Seide was received into Orthodoxy with the name of George and was subsequently ordained a priest of the Russian Orthodox Church Abroad. Fr. George has written numerous articles on Russian Orthodoxy, and three books on the Russian Church Abroad. To the best of my knowledge, this monograph remains the only academic work on the ROCOR that covers so much of its history. The reference appendices of this book are of particular value, as they contain, inter alia, biographies of the entire ROCOR episcopate. This valuable resource has many advantages: It analyzes ROCOR's relationship with other Orthodox Churches and non-Orthodox Christians, studies schisms within the Russian ecclesiastical emigration, and demonstrates Church dynamic. It is a point of debate, however, whether it might have been preferable for the author to adopt a less apologetic and more critical approach.
Translated from the German by Jacqueline Xenia Endres-Nenchin with the assistance of Reader Isaac Lambertsen. Edited by Hierodeacon Samuel Nedelsky and Reader Isaac Lambertsen. Bibliographical references in the endnotes are given in abbreviation. The references in full are available in the Bibliography section. In recent years Dr. Enderes-Nenchin worked hard on returning the translation to its original unrevised form reflecting the 1983 original. However, it was not always possible and thus this work is a "palimpsest" containing the original 1983 text along with 1988 and 1992-1993 revisions. 
Deacon Andrei Psarev,
2012-2020
Translator's Note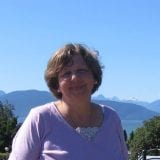 My magnum opus as a translator from German to English is finally fully revised and serialized.his translation was begun in 1988 with the permission of the author, Dr. Gernot Seide. It was completed in 1991, but a series of obstacles arose at the time, resulting in this lengthy delay in publication. In its current form, it is a palimpsest, comprising the original 1983 text along with two later revisions. The original German text was 460 pages in length, and the revisions lengthened it. My heartfelt gratitude goes to my dear friend, the late Fr. Joseph Isaac Lambertsen, who edited the final version; Fr. Samuel Nedelsky who updated and edited it; Schema-Archimandrite Alexis (Pobjoy), who edited the earliest version of the translation; my dear late friend Dr. Helen Cynthia Stallman Pacitti of the University of Melbourne, who gave me the book and encouraged me to translate it, and to my friend Dr. Andrei Psarev, without whom this edition would not have been published. The culmination of this project finally allows the English-speaking world to have access to this unique and important monograph by Dr. Gernot Seide.
Jacqueline Xenia Endres-Nenchin, March 25, 2020
PART I. The Establishment and Structure of the Russian Orthodox Church Outside of Russia until 1944/1945
PART II. The Russian Orthodox Church Abroad since 1945
PART III. The Structure of the Church Abroad
PART IV. Church Life
PART V. The Relations between the Church Abroad & Other Christian Churches
PART VI. Comprehensive Index of the Bishops of the Church Abroad with Short Biographies